What is Most Cost Effective: A Petrol, Diesel or Hybrid Car?
29.01.2022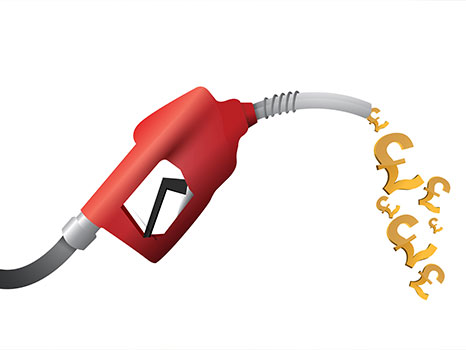 When it comes to buying a new car, cost is often a significant deciding factor. However, in terms of both upfront and long-term costs, which type of car gives you the most for your money, one with a petrol, diesel or hybrid engine?
Since they came into prominence in the early 2000s, we've seen many popular makes of hybrid cars becoming more and more affordable. Despite this however, they are still significantly more expensive than their petrol or diesel equivalents due to the extra electrical components required within the vehicle to enable it to run on both electric energy and petrol/diesel. On the other hand, petrol cars have always been known to be the cheapest to buy upfront, but over recent years diesel cars have also become much more affordable making them much more of a contender when a purchaser is looking for less of an upfront spend. However, if your main priority is to keep your upfront spend to a minimum, a petrol-powered car is still the way to go.
When it comes to long-term fuel efficiency and economy, a hybrid car is generally the first to spring to mind – which at low-speeds and in stop-start traffic it is more efficient, as it's electric engine does most of the work, but when it comes to faster roads and higher speeds, it becomes predominantly petrol-powered, making it no less economical than a petrol car. This is something to consider when factoring in long-term costs of fuel, if you are predominantly a village or city driver, you probably will save money on fuel with a hybrid – however if you tend to use faster roads, you may not end up saving yourself as much as you'd hoped! Diesels, however, require fewer revs to maintain a constant speed, which makes them particularly economical when it comes to motorway driving – so it may be worth considering a diesel car for fuel-efficiency is your driving is predominantly motorway-based. Once you've decided on a model, it's always best to enquire about the different engine variations available, as many popular models now have more economical versions which could help reduce your spending on both fuel and road tax in the long run!
Hybrid cars can also cost a lot to maintain, with lots of electrical components, there are a lot of things which can prove expensive to fix if anything goes wrong. From an on-going maintenance point of view, like the up-front costs, petrol cars tend to be the cheapest to maintain, followed by diesel cars, then hybrids. In conclusion, whilst hybrid cars tend to be the most economical option, based on both upfront cost and ongoing spend, we believe a petrol-powered car still offers you the best value for money.
Back